DRESS YOUR NEW HOME WITH OUR


FURNITURE DECORATOR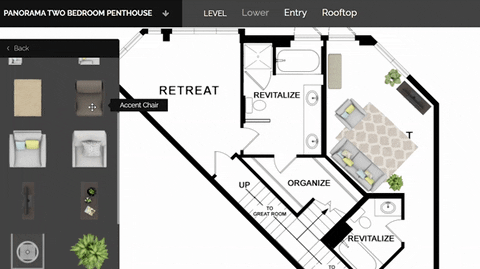 1. Choose your space: 
    Once you've selected an available unit, select the floor plan to decorate it.
2. Furnish:
    Click on a piece of furniture and drag it over the floor plan.
3. Adjust:
    Enlarge, rotate or move the furniture around the floor plan. To remove it, click on the "X".
4. Have fun decorating the whole apartment!